On November 9-10, the winners of the Produ Awards 2022 were announced. Produ Awards are the only awards in the industry that recognize excellence in the production of Latin products in Spanish and promote them worldwide. The Produ Awards are judged and awarded by over 500 jurors, TV and content professionals.
Two series with Natalia Oreiro's participation were presented in the nominations – "Santa Evita" and "Iosi, el espia arrepentido". Natalia Oreiro was nominated as the best actress for both of these series.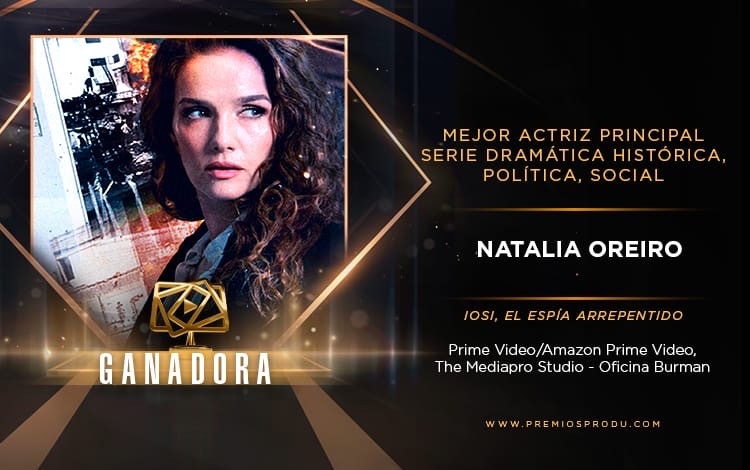 The series "Iosi, el espia arrepentido" won in two categories:
Best Executive Producer – Daniel Burman
Best Actress (in a historical, political and social drama series) – Natalia Oreiro.
The series "Santa Evita" received 6 awards:
Best Adapted Series
Best Screenplay – Serie Marcela Guerty y Pamela Rementería
Best Cinematography – Félix "Chango" Monti
Best Music Composer – Federico Jusid
Best Recreation of an Era – Beatriz Di Benedetto y Clarisa Reynoso
The main award to the series (Gran Premio de Ficción)