Buenos Aires, Argentina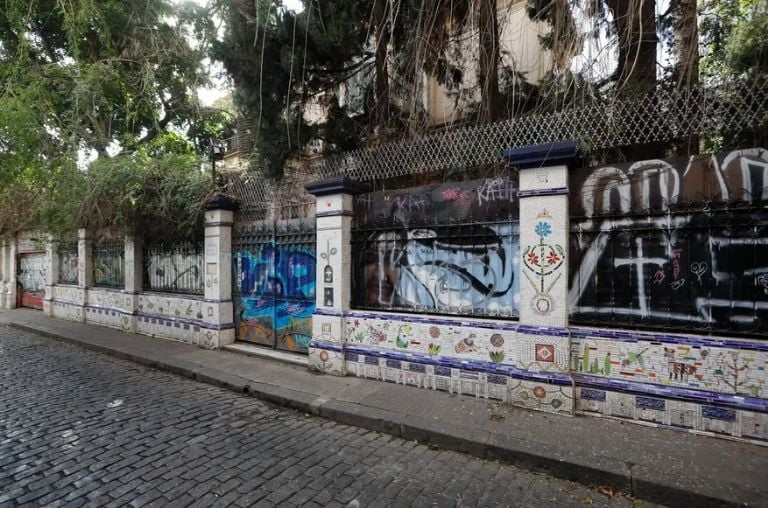 Natalia Oreiro bought her first house in Argentina 1999 in an emblematic house, one of the most iconic in Buenos Aires, located in the Buenos Aires neighborhood of Palermo, more precisely in the Santa Rosa passage. The mansion was built in 1887 and belonged to the Alvear family, later passing through other owners until it reached the hands of the Uruguayan actress who, during her stay, added her personal imprint: she charged it with strong colors and details until it became a attractive to both tourists and fans. The house was recognized as "the pink house of the Santa Rosa passage", because it was painted a pale pink color. The property is known as "El Bosquejo".
The property, almost a century old, has an area of 590 meters. Inside it has two floors and a mezzanine. There is also a bar, a recording studio, a perimeter garden with a heated pool and ancient palm trees. It also has two living rooms, a winter garden, six bathrooms, a Scottish shower, large stained glass windows, three fireplaces and one of them in a master suite, with a duplex dressing room with a glass mezzanine. And more: a terrace, a basement, a gym, a solarium and two garages, among other amenities.
The house was renovated in 2007 which includes a two-story wardrobe, created from a bathroom, a spare room and a balcony. Natalia Oreiro she moved to the house on February of 2000. Till then she was living to an apartment in Las Canitas which she sold it for 200.000 dollars.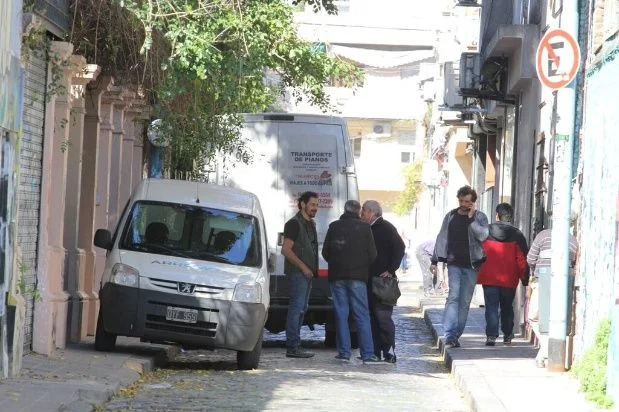 In Novermber of 2014 it was put up for sale and it was published to a website for selling properties. The news about the sale was came to media and the ad was removed. The sale of house was postponed two years later. In mid-August of 2016, it was noticed moving trucks. The family decided to take all the striking decoration details to their new house: the small old bathtub of "Ata", the Asian sculptures, the vintage bar and the complete music studio of the leader of Los Divididos. The property was sold for 1.800.000 dollars although it's estimated to value two and a half million dollars.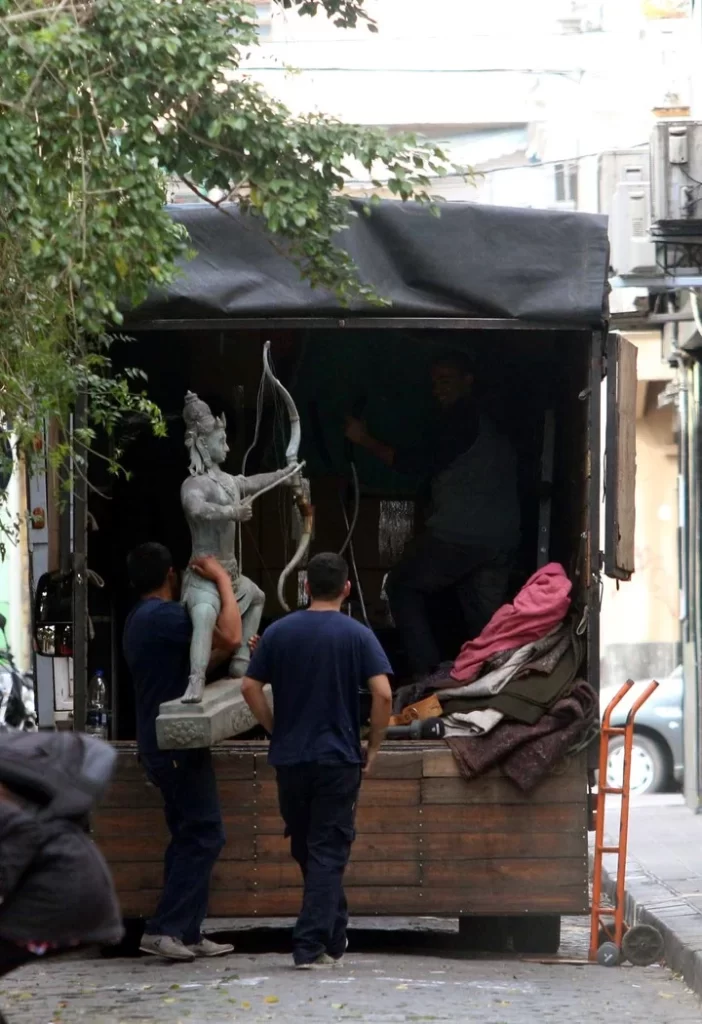 Natalia still belongs a studio which has its own entrance from the street and a lot of times she was seen rehearsing there.
Natalia is an animal lover. She has one cat named Mabel (she has her till 2005). She got a dog named Tandra in 2003 for her birthday but also Coco, labrador breed.
San Isidro, Argentina
In 2016, Natalia Oreiro and Ricardo Mollo, decided to move from the mansion they owned in Palermo Soho to go live in the north of Buenos Aires, more precisely in San Isidro. The house is characterized by having antique furniture mixed with avant-garde designs. The prevailing colors are pastels, but attention is also paid to detail and that is why the walls are papered with a flowered tapestry that gives it a romantic style. In any case, and thanks to the posts on Instagram, it can be seen that the house also has a huge patio that serves as a stage for photoshoots. In the garden, Natalia Oreiro also has furnishing elements such as an armchair with beautiful blacksmith design work.
She decided to leave the noise of the big city behind to take refuge in a beautiful place where she has her own garden, trees and lots of vegetation.
Carmelo, Uruguay
In Novemer of 2009, it was reported by primicias ya that Natalia Oreiro and her husband Ricardo Mollo had bought a house in Carmelo, Uruguay. She was seen In Uruguay to an antigue stores buying furnitures spending a few hours there.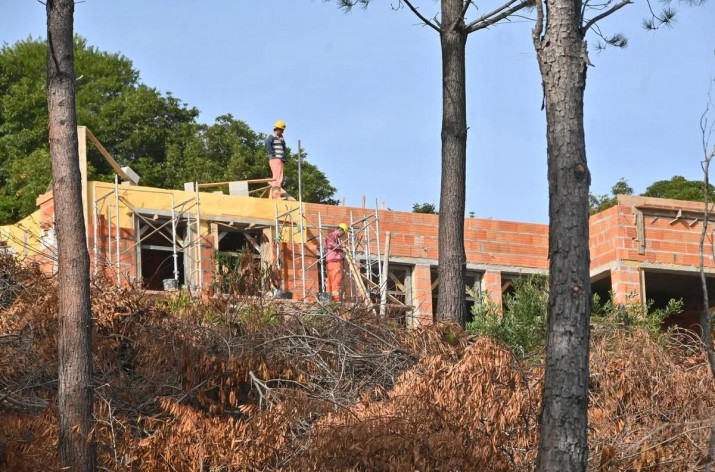 The property is called "La Lechuza" and it has 12 rooms, 3 en-suite bedrooms, 3 full bathrooms, a spacious living room, dining room, dressing room, kitchen, and a bright gallery, among other spaces. In total, the land covers 14 hectares. One of the pearls is a luxurious pool with salt water, heated and specially set. The main house was built in 1909 and has 350 square meters, but in 2010 it was expanded and recycled. It is in a natural environment and little inhabited, however, it is easily accessible and not far from civilization – from the center of Maldonado it is about 25 minutes (16 km) away by car. It is accessed through Route 12, after following a steep path surrounded by trees and wild nature, which ends in a closed street, where the hotel built by the architect Iván Holjevac is located. It has a panoramic view: towards the Laguna del Sauce you can see the Pan de Azúcar hill and towards the Laguna del Diario you can see Punta del Este and Gorriti Island.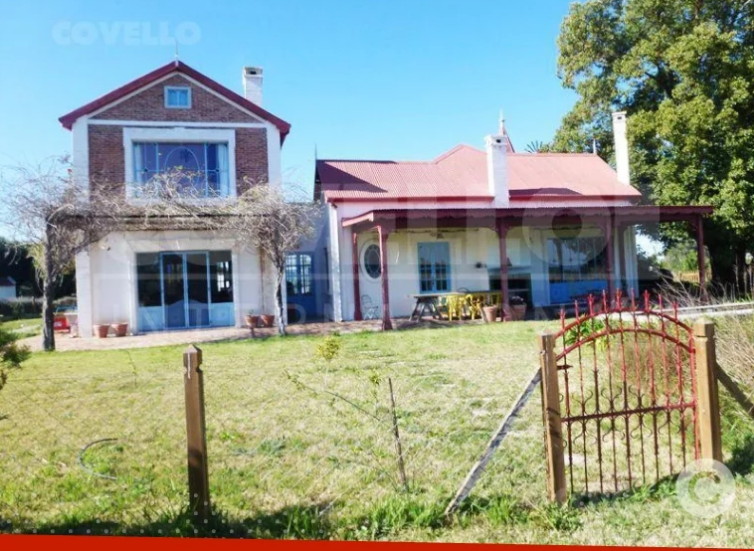 The family opted to invest in that property because she loves Uruguay as well as Argentina, but she had to sell a property that she had in Argentine territory to carry out the construction of the house. "I love living in Argentina, with all its chaos. I love Uruguay because I like to rediscover my origins, with my parents, the smells of the boulevard, the beach. I always had a vacation home in Uruguay ", she recounted.
In December of 2017 the property put up for sale, which was valued at a sum close to 900 thousand dollars.
Maldonado, Uruguay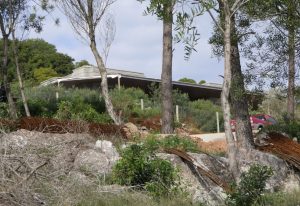 After being sold the previous house, in 2022 Natalia Oreiro and Ricardo Mollo bought a new house located in Las Cumbres, Maldonado. The property has long windows that guarantee the access of natural light, it has a fenced front and a covered bottom with a checkerboard floor (alternating black and white tiles) that leads to the great protagonist of the work: an infinity pool with dream views. towards the Laguna del Sauce. This will be the second house that Natalia Oreiro and Ricardo Mollo will have in Uruguay. The first was a farm called La Lechuza, located in Carmelo and put up for sale in 2017. The couple is based in Buenos Aires, although Natalia Oreiro's work on Channel 10 has led her to spend increasingly long periods in Montevideo, the city where the singer, actress and host has a large part of her family.
Last update: 30.7.2023