Carlos Florencio Oreiro Poggio (Father)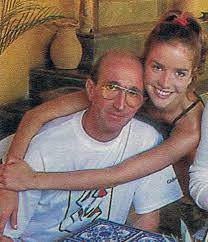 Carlos Oreiro was born in January 9, 1949. He is the director of Dormiflex S.A, since 1997 along with Rogelio Copiz, a company selling matresses and sommiers with four stores in Uruguay. In many occasion, Natalia Oreiro was the face of the company many times.
Mabel Cristina Iglesias Bourie (Mother)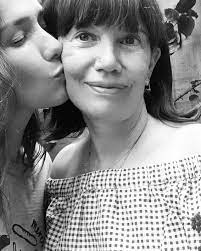 Mabel Iglesias was born on February 22, 1947. The family moved for two years in Spain when Natalia was 6 years old where she studied hairdressing. She used to have a hairdressing salon at her home in Uruguay. Mabel liked to sing but she did not chanse the opportunity to become a singer. Being a singer, Natalia took it from her mother. In 1998, Natalia bought her a hairdressing salon with the money she got from her self-titled CD. In 2001, Mabel accompanied Natalia to her visit to some countries such as Slovakia, Czech Republic, Hungary, Romania and Israel. Also, she was present to any fashion show of her daughters.
Adriana Patricia Oreiro Iglesias (Sister)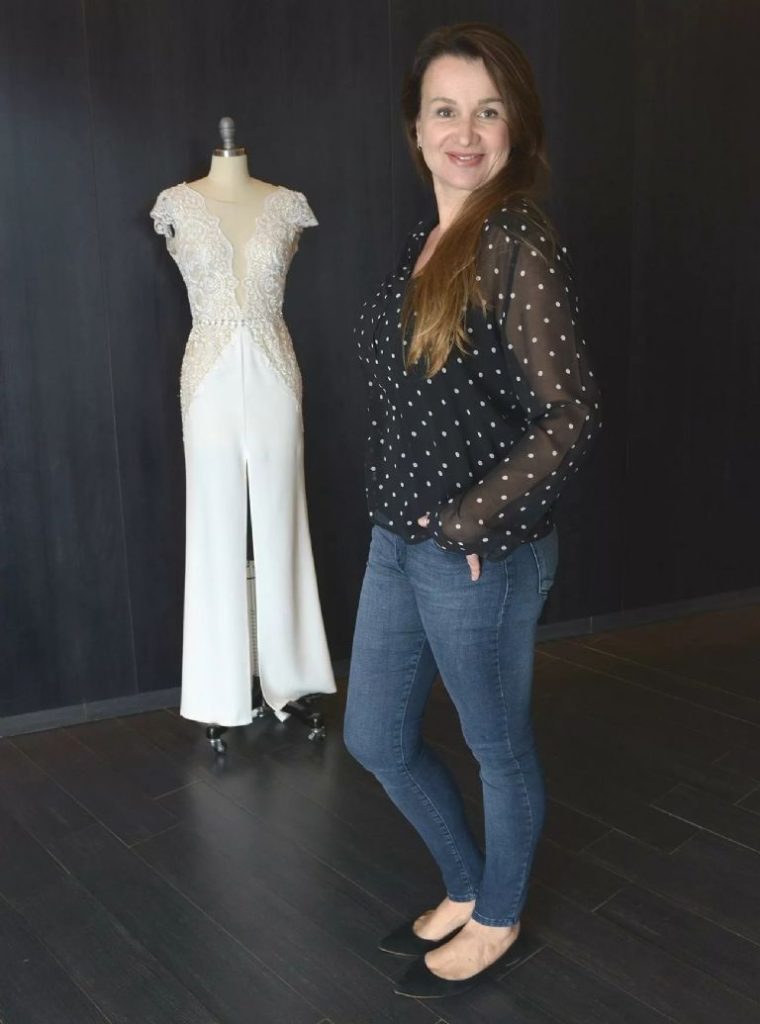 Adriana Oreiro is the older sister of Natalia Oreiro. She was born on June 15, 1973 in Uruguay. She got married with Sergio Javier Maverino Caballero on April 7, 2002 in Uruguay and they have one daughter called Mia who born on December 15, 2006 and Natalia is the godmother of hers. But in 2012 they divorced. She was living in Mexico for years where she studied Fashion Design. In 2007, along with her sister Natalia Oreiro they opened their first store of clothing named Las Oreiro and she moved to Buenos Aires. Ever since the brand is growing fast.
Natalia Oreiro, seeing the incredible models that she made of her dresses, suggested that she create her own brand. As time passed, Adriana focus to another project called "Novias", which basically designs for wedding dresses. Due to her work project, Natalia Oreiro let the company to her sister. Later she moved permanently to Uruguay and now she lives with her boyfriend, named Nic and she has a younger daughter with him named Bianca who was born September 22, 2016. Her daugher Mia was appeared on the last episode of the soap opera "Sos mi vida" as a newborn baby.
Wedding of Adriana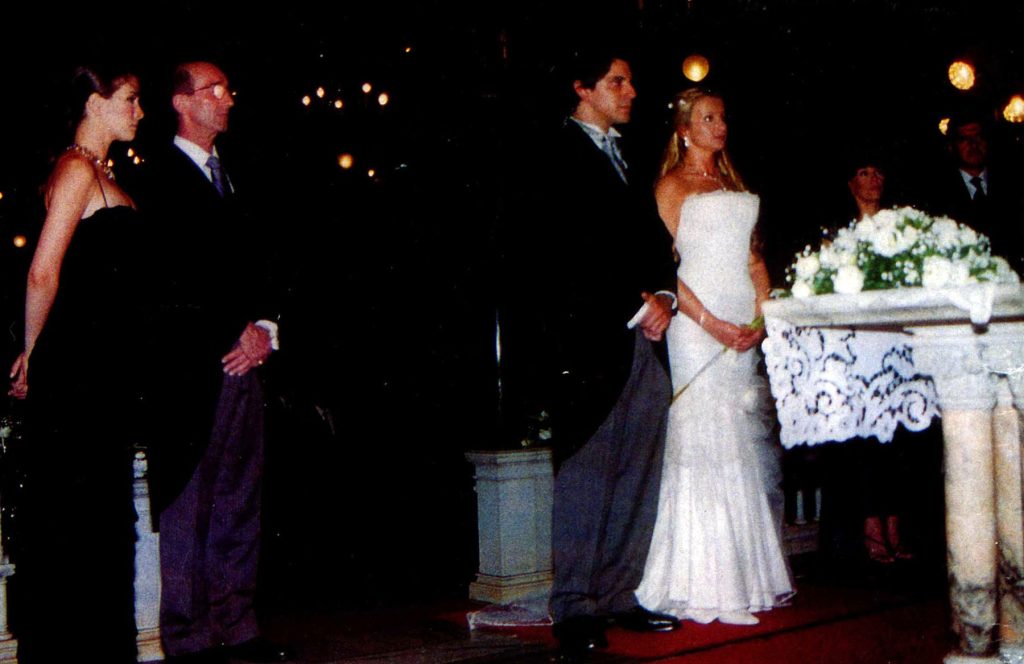 Adriana Oreiro got married with Sergio Maverino on April 7, 2002 in a church in Uruguay. Natalia was the wedding's godmother. The day on the wedding Natalia started the preparations a few hours earlier. Natalia had ordered a dress from Mary Pryor instead the one Adriana had. Adriana's father, Carlos, delivered the bride to the groom. At the wedding were attended around 200 guests and the party was done in a yacht. At the party were served cocktails, salads, salmon and caviar. The main dishes were chicken, pork, beef and three types of past with sauces. At some moments everyone wore masks and hats. Ricardo chose one elephant mast. At the closure of the party sweets were served.
Beba Iglesias (Grandmother)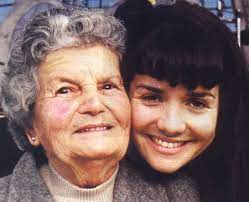 Beba Iglesias was born in 1928. Natalia invited her grandma to her very first concert in Uruguay, taken place in on October 28, 2000 in Montevideo. She was seen even to the rehearsals of her granddaughter. She was 72 years old that time.
Washington Oreiro (Grandfather)
Washington Oreiro was born on July 20, 1917 and he died on July 17, 1988 in Uruguay. He was the grandfather's brother of Natalia. He was pianist, conductor, arranger and composer. He had also his jazz orchestra. His song "El burrito" is heard on the beginning of the song "No va mas" from her album "Turmalina".
Ricardo Mollo (Husband)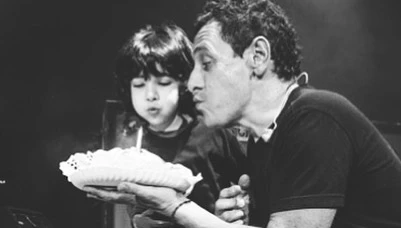 Ricardo Molo was born on August 17, 1957 in Pergamino, Argentina. He is a singer and musician. He formed a band named MAM in 1976 along with his brother Omar, who was the singer, and Ricardo was the guitarist. MAM means Mente, Alma, Materia (Mind, Soul, Matter) which is the first letter of their daughters. In 1984, after the serepation from MAM, he joined the rock band named Sumo as the guitarist but in 1987 the band seperated. Since 1988, he is the leader of the rock band Los Divididos. Apart from being a singer, he is producing CD for other bands such as Los Piojos, La Renga, Cuca, Almafuent, among others. He also composed some songs for his wife Natalia Oreiro.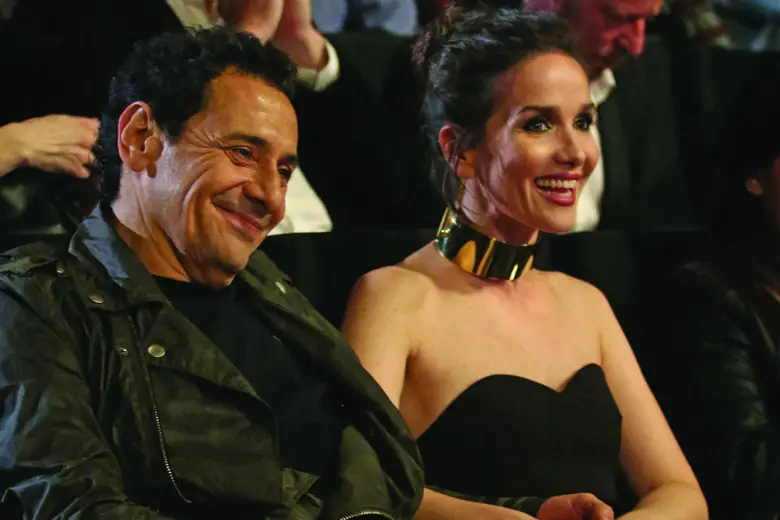 He has two daughters: Maria Azul (born in 1982) and Martina Aldabel (born in 1988) from his first marriage with Erica Garcia but they divorced in 1999. In 2001, he met Natalia Oreiro in a yoga lesson and soon after they become a couple. On December 31, 2001 they got married to a private ceremony on a boat to Brasil. Their marriage came to light to media in 2002. In Argentina they are not considered legally married. In 2012, they welcome their son to a private clinic who is named Merlin Atahualpa Mollo Oreiro.
Other relatives: Sergio Maverino (Bother-in-law), Omar Mollo (Brother-in-law), Hilda Oreiro (Grandma), Alejandro Pascual Mollo (Father-in-law), Jane Mollo (Mother-in-law), Godparents (Spain, Malaga)